We are now one week living in our NEW HOUSE! I still can't really believe what we are going to do with all this room!
Moving was not without its drama, of course. We decided to go all out Beverly Hillbilly.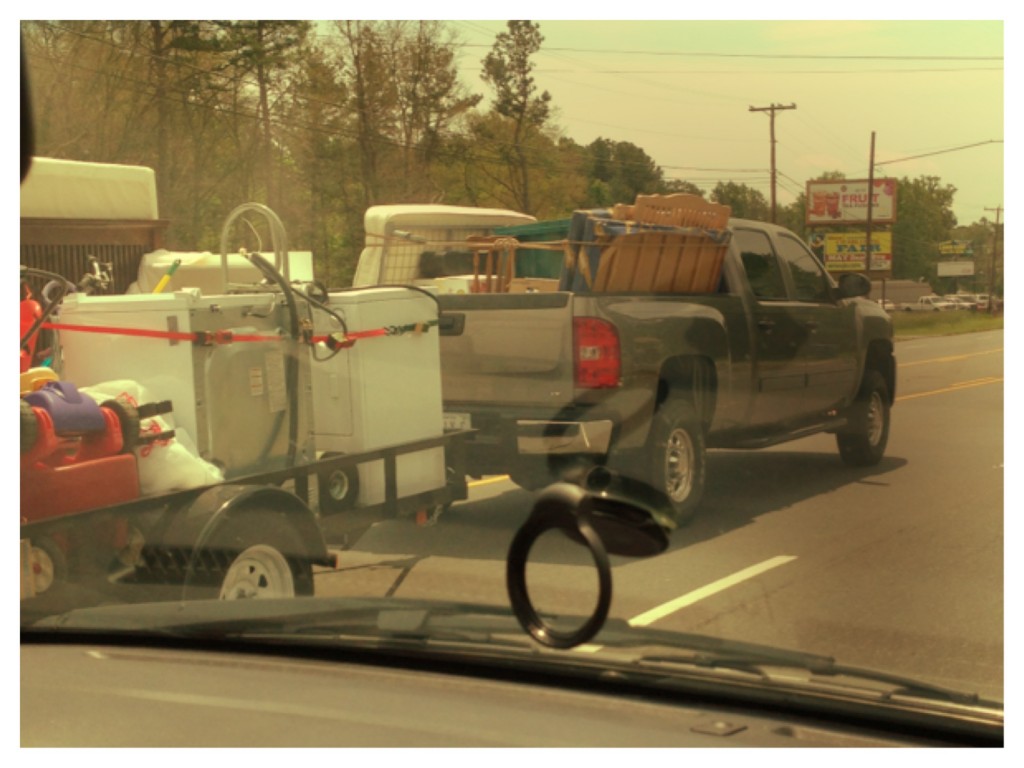 We made our first trip a week ago Friday afternoon and spent our first night in the house that night even though we were all sleeping on mattresses or on the floor.  :)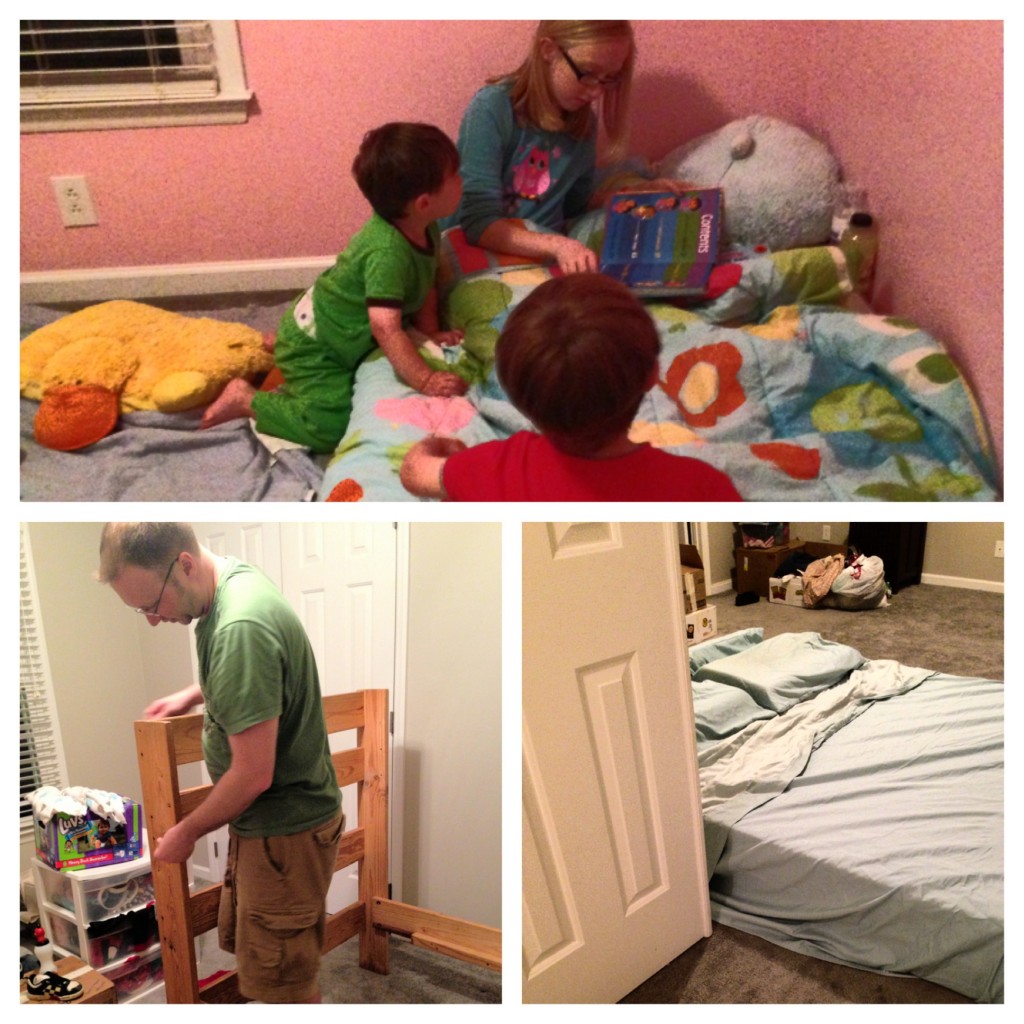 All three of our crazy kiddos actually ended up sleeping together in Haylee's room, believe it or not. Chris and I thought we would be sleeping on our mattress permanently when we could NOT figure out how to get our boxspring up the steps.
It was greatly perplexing all the boys as to how to solve this problem and they tried and tried. They even called the previous owners to see how they did it, but just got their voicemail.
My cousin, Sherri's handyman hubby, Danny saved the day by offering to go get his tools and remove the bannister and two of the ballisters.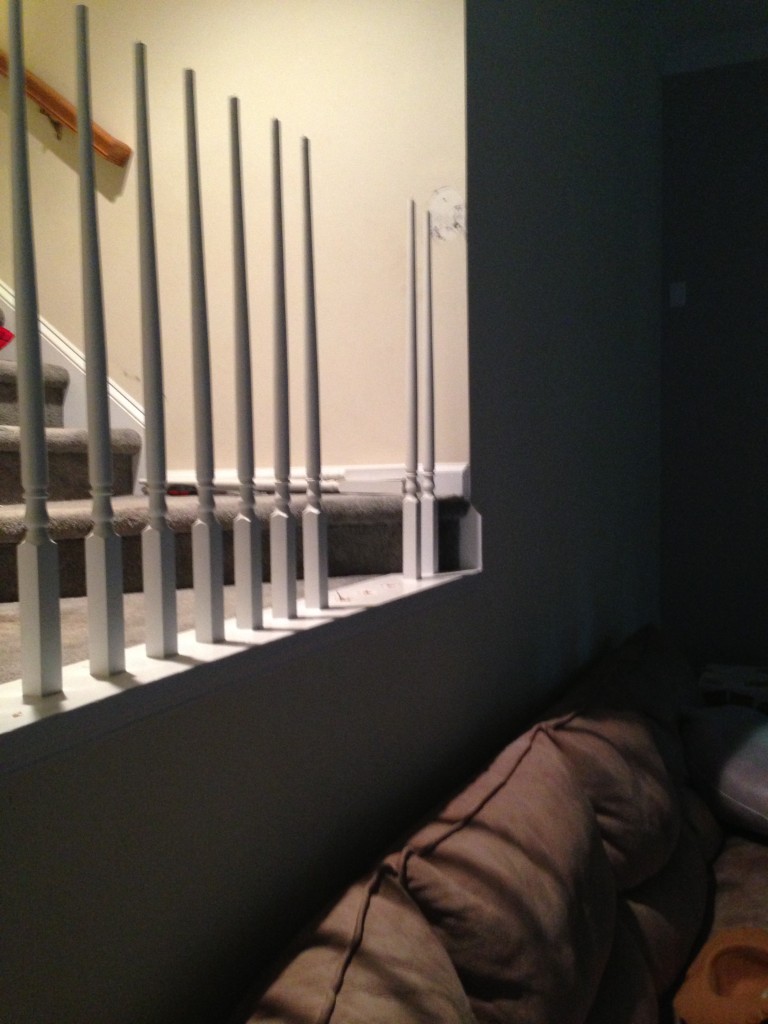 Then they got that baby upstairs and in our room!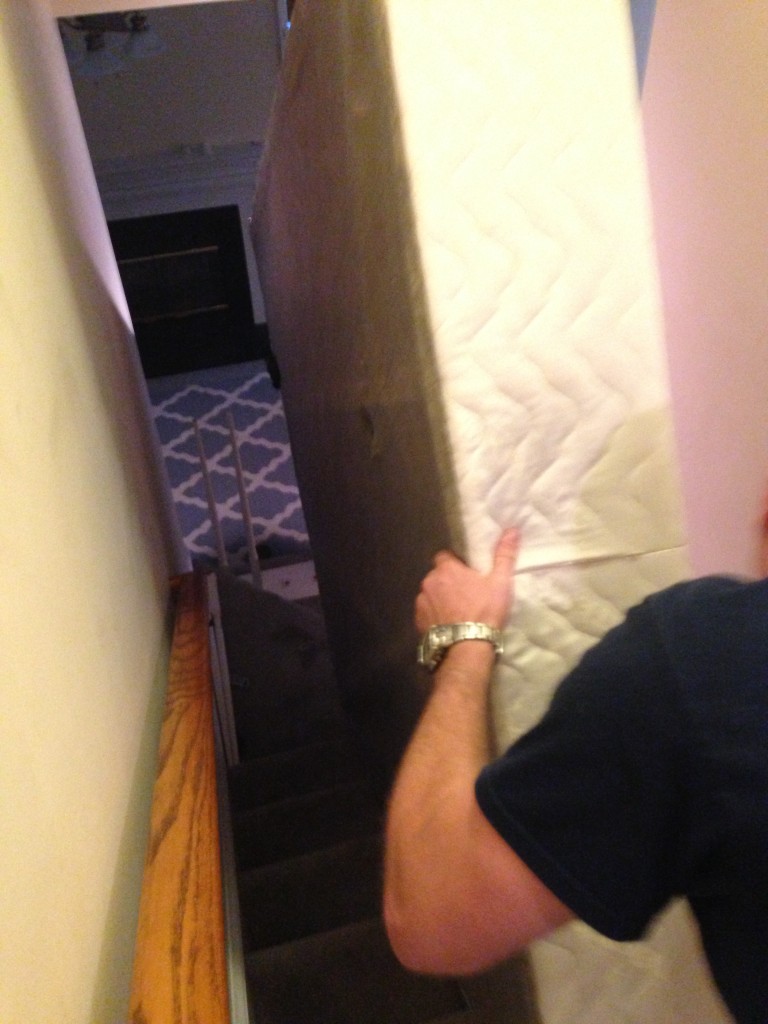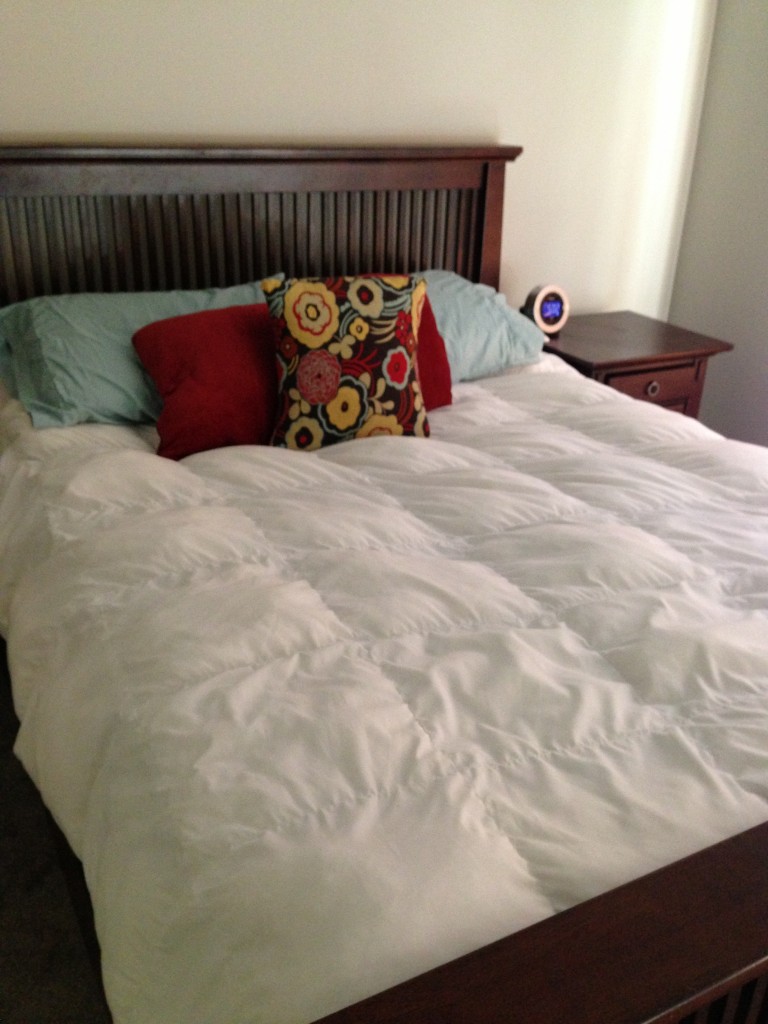 I am working little by little getting what I can organized. Our first Sunday afternoon in the house, we went to Ikea and I think I spent 47 hours inside.  That place can suck you in and confuse you so badly with beautiful organization bliss, that you wonder if you will ever get out.
I love having an actual real pantry!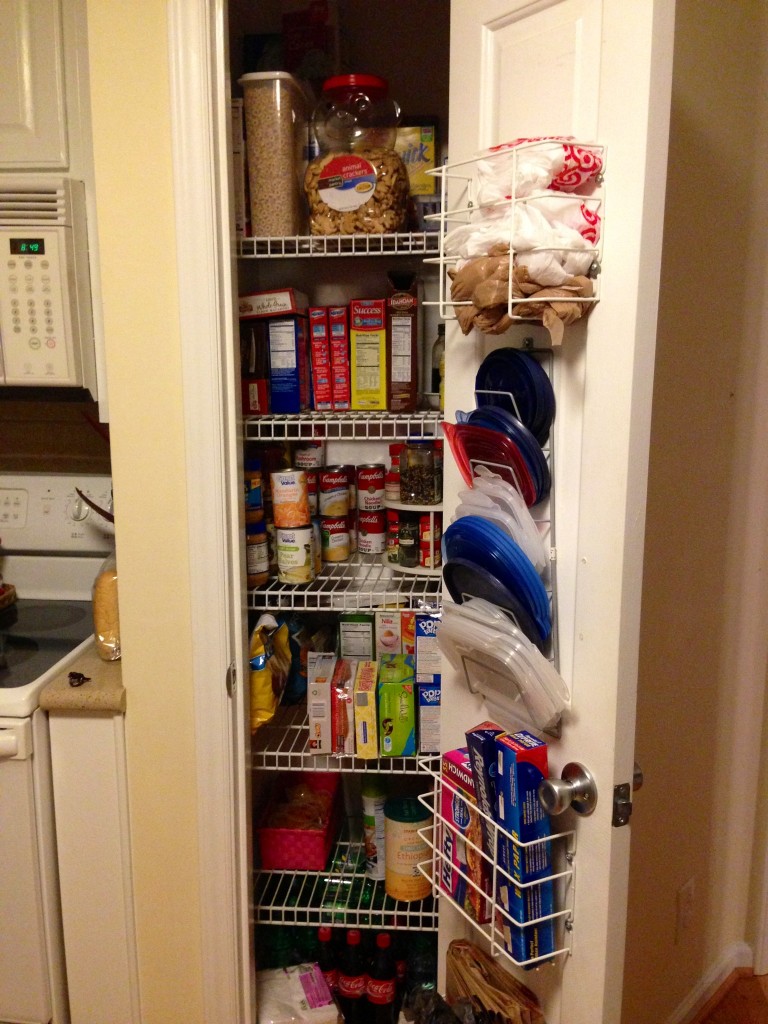 Between closing and moving in, we had the necessary painting done… including the kitchen cabinets.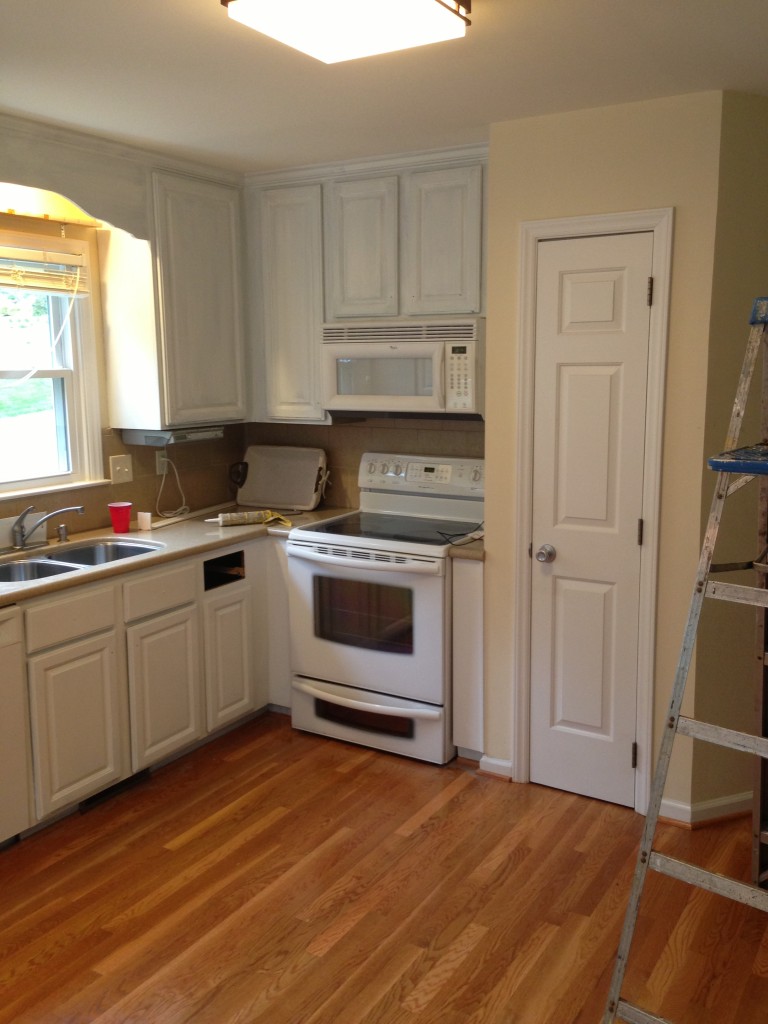 Goodbye blue! This is only a few coats in… it ended up taking 6 coats to really cover up all that blue! I spray painted the knobs ORB and they look fabulous!
We also had the shutters painted black!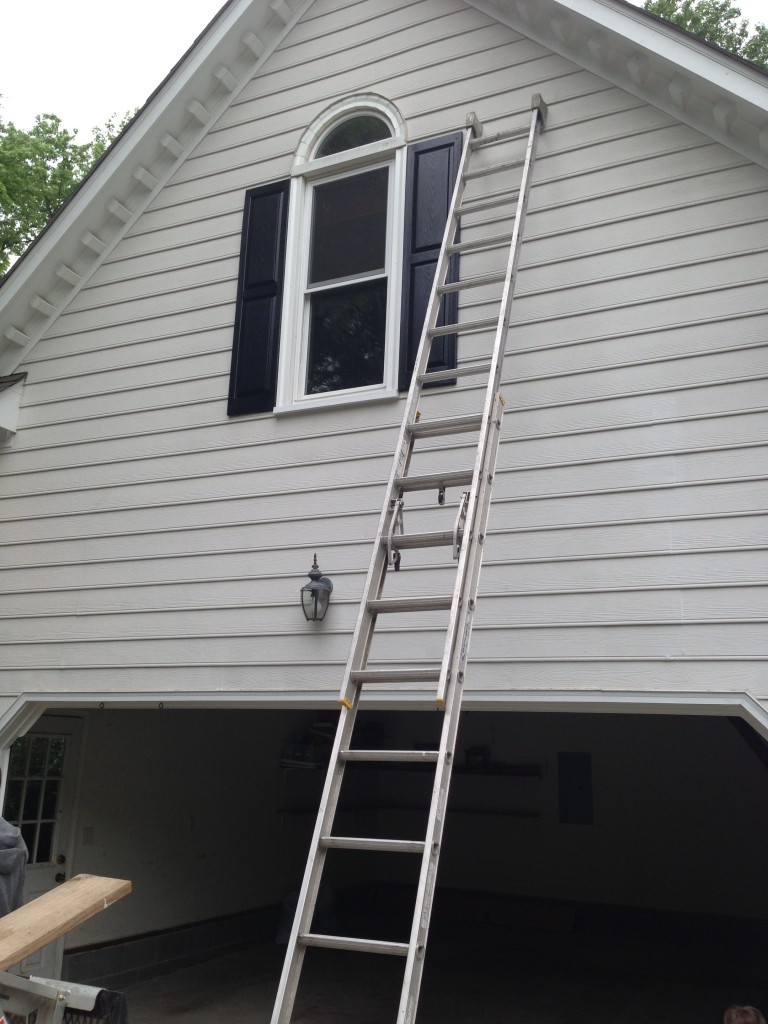 We left the door red, so it's basically the same as our old house just giant sized.  :)
Life is SO crazy but we are loving our house where THREE of us can go potty at once.
Yes, we can.