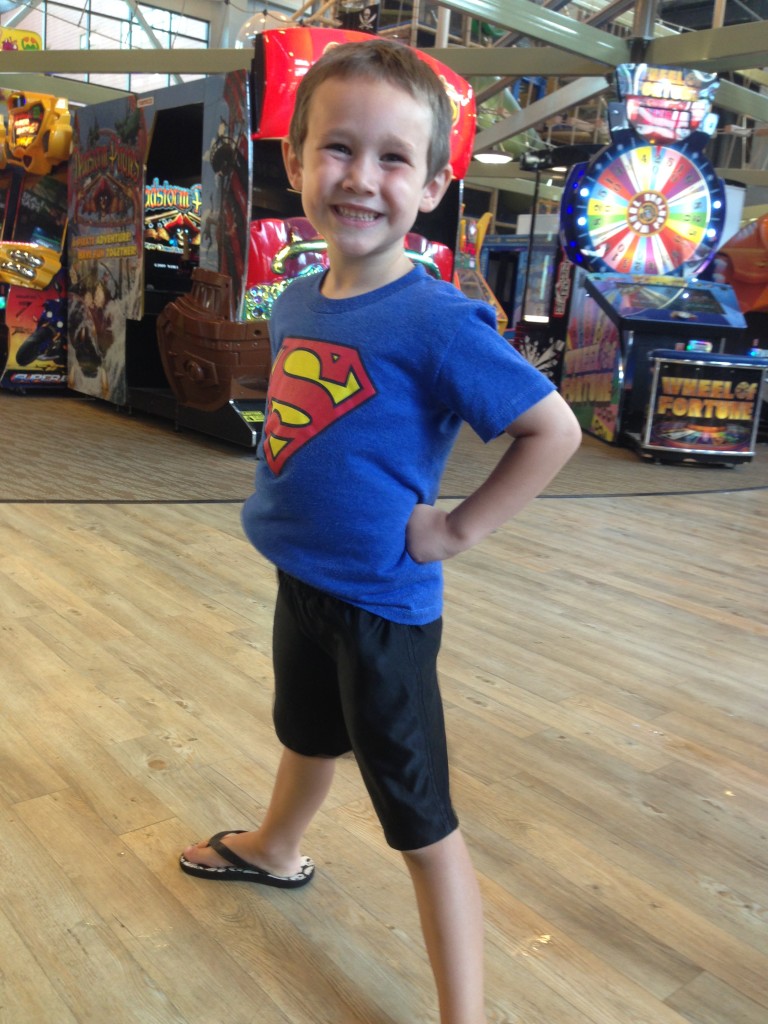 One recent Friday Davis and I were doing our weekly grocery shopping adventure. We had just finished Aldi and were back in the van ready to head to Walmart for phase 2.
I handed my food lover a surprise snack of grapes and in his excitement he turned over his mostly full bottle of water in his lap.
And stared at the water spilling out soaking him.
I reached back to turn the bottle right side up, my frustration rising up.
Immediately, Davis piped up with his trademark optimistic spin on why his choice/action wasn't ALL THAT BAD. "Well, it's good that…"
I cut him off and tilted my head back in my seat… "No! NOTHING's GOOD!"
I'm not proud of it, but I was aggravated that now we would have to go home to change pants. Otherwise I would not hear the end of his pants being wet and uncomfortable. And plus… I had just overspent at Aldi and was feeling frustrated with myself for that.
He thought my outburst was hilarious and softened my ill humor with his contagious giggles.
About ten minutes later, out of nowhere he spoke up with something he had apparently been mulling over.
Davis: "SOMETHING has to be good."
Me: laughing at how this kid always manages to amaze me "Why?"
Davis: "Well, because if nothing's good…" He paused. "Then… Life if just BAD!!!!"
Good point, Davis. Good point.
Nothing like learning life lessons from your entertaining five year old.
He definitely has a zest for life!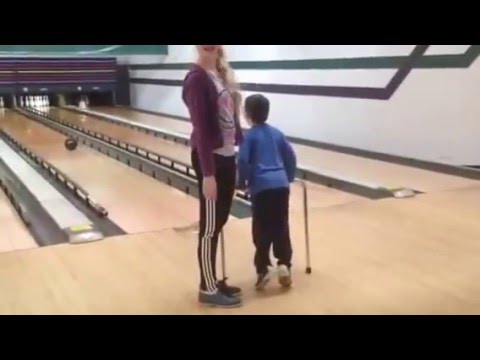 This was a creative bowling style he came up and had us all cracking up.