The first book we read this year was a classic… The Trumpet of the Swan!  This is such a great book, and my class really enjoyed it. This one should definitely be on the MUST READ list for your child or students.
Over the summer, I created a unit based on the novel study published by Novel Studies, Inc. I really wanted to create a packet that would be visually appealing and interesting for the kiddos.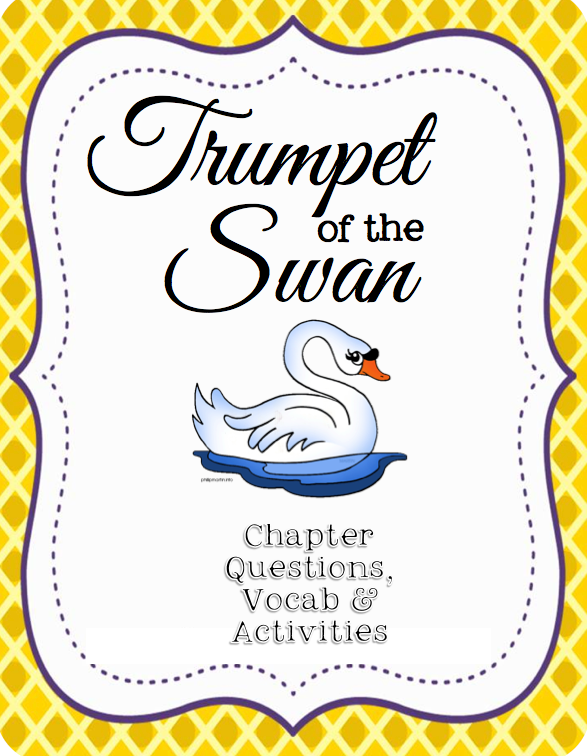 I included vocab for each chapter and divided it up by chapter sections.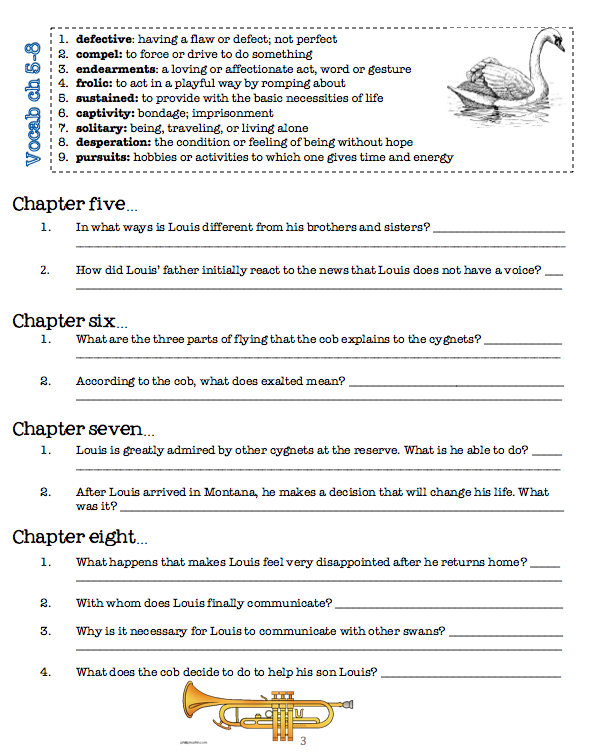 I also created several quizzes and a Unit Test.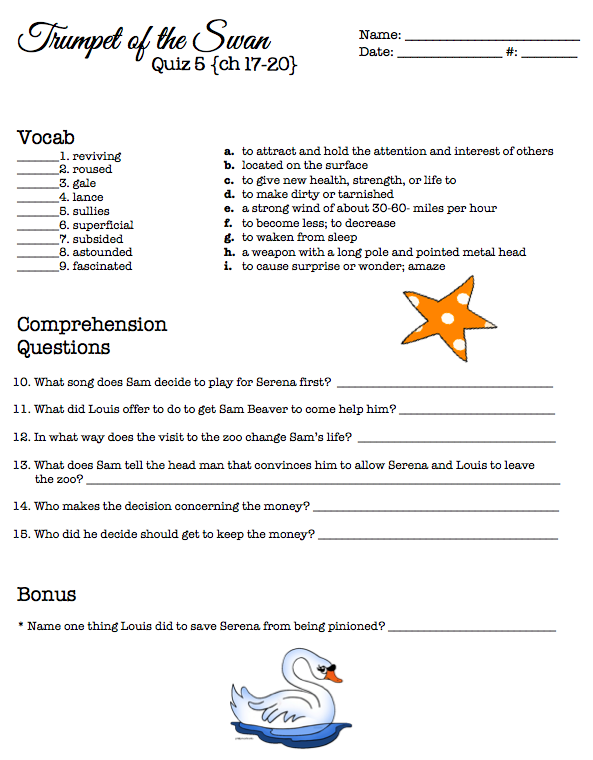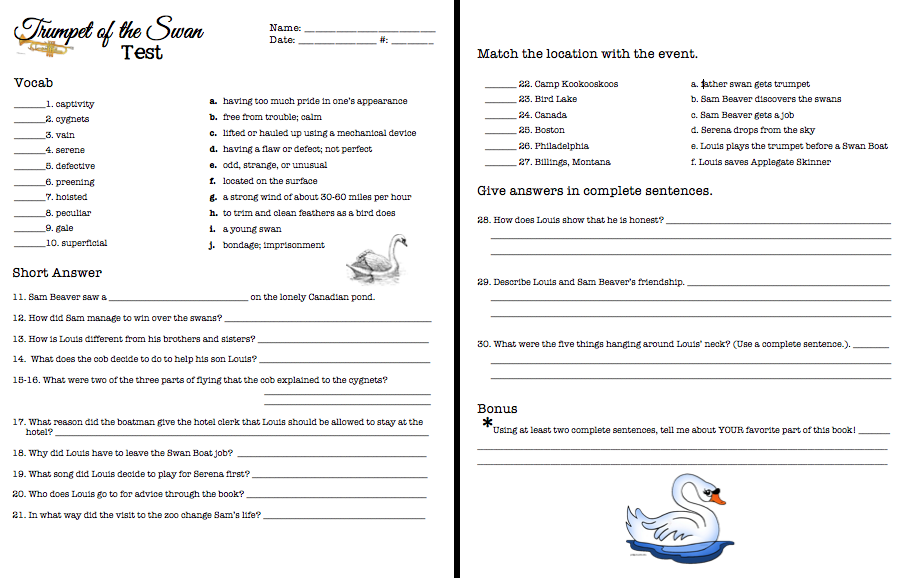 I hope it is something that my teacher pals may be able to use! Let me know if you decide to try it!
Click here to download the whole pack via dropbox or on TPT.
Edit: I'm sorry but there are no answer keys available. I am no longer teaching and left my handwritten answer keys with the teacher taking over my class.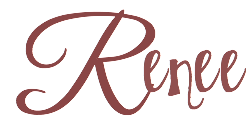 These pretty pages are FREE for you special peeps, but I have to mention that they are available AS IS. I'm sorry, but I just don't have the time to make custom changes. Thank you for understanding!